Local diving Bavaro / Punta Cana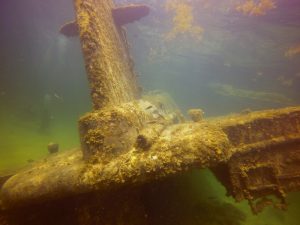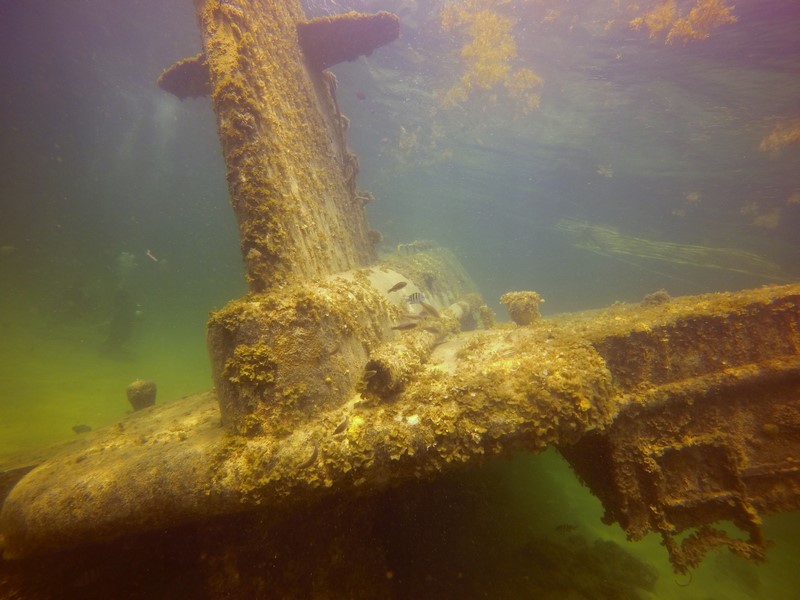 Caribbean Dive college also offers the dive services out of the hotel Be Live in Punta Cana, Bavaro.
In combination with the Tortuga watersports center, the Dive College staff runs the daily dives and conducts all Padi courses.
For the clients from other hotels then the Be Live hotel, we offer free transportation from your hotel and back.
Every day we have for our certified divers 2 dives in the morning, leaving at 9.00 am we go out on the boat to the reef of Cabeza de toro, It takes 5 to 15 minutes by boat depending on the dive sites we go.
We make the first dive and after that we go directly to the second dive site, make our surface interval and go on the second dive.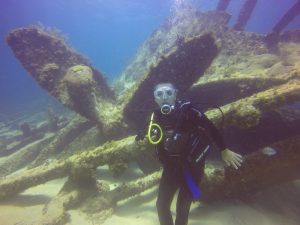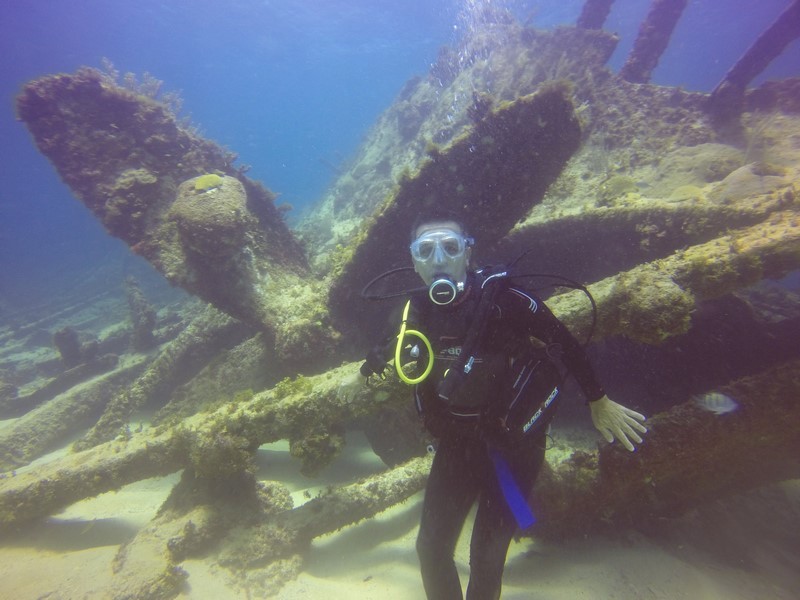 We return back in the dive base around 12.30 to 1.00 pm.
We visit a variety of places with nice reefs, a shipwreck and little caves and swim troughs that are fun for beginning and more advanced divers.
The bay of Cabeza Del Toro, right in front of the Be live hotel Punta Cana offers the best diving conditions on the Bavaro, Punta Cana side.
The pick up for clients from other hotels is between 8 and 8.30, pick up times will be confirmed upon booking your dives.
Some of the local sites we visit are the following,
Ancla deep
This dive site follows the ancla reef to some deeper waters, chance on some bigger fish because of the depth. Good dive for Open water divers and up.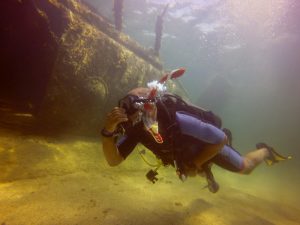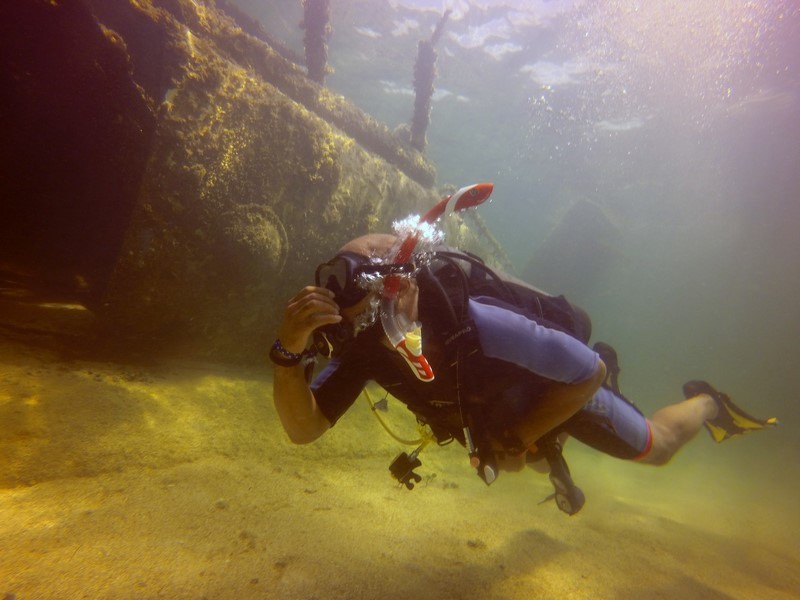 Depth, 16m to 25 m   52 feet up to 80 feet.
Submarine
A tourist attraction that made tours around the reef in a submarine sank around 2 years ago, and is now a great place to dive. Also good for beginning divers with schools of fish gathering around the wreck at a very shallow depth .
Max depth of 5 meters 16 feet.
Canal
Around 10 minutes from our dive base we find el Canal, got the name because of the channel in between the reefs that we follow.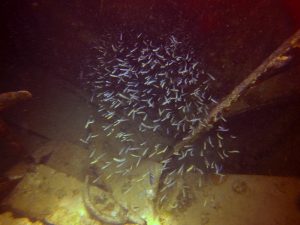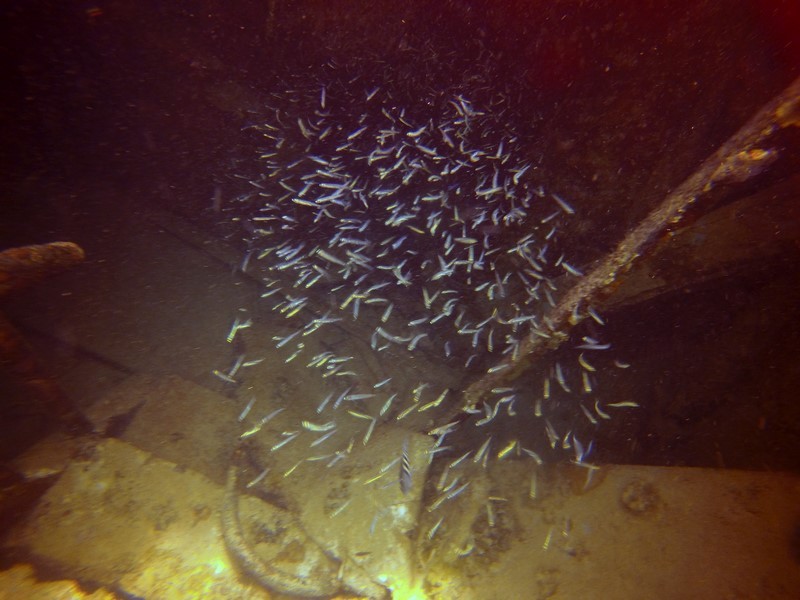 Beautifull rock formations and swim throughs.
Max depths 9m to 12 meters 30 feet to 40 feet
Divertido
Divertido is a bit more outside than Canal and has also great swim throughs and small caves, chance to see some nurse sharks who are resting during the day in those kind of sheltered spots.
Depths 12 to 15 meters 40 feet to 50 feet
El Niño
A great dive for beginners at a maximum depth of 6 meters (20 feet). A variety of rock formations with brain corals and fans, many little stingrays hang out here at the calmer waters inside the barrier reef.
Deep Blue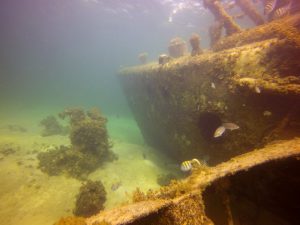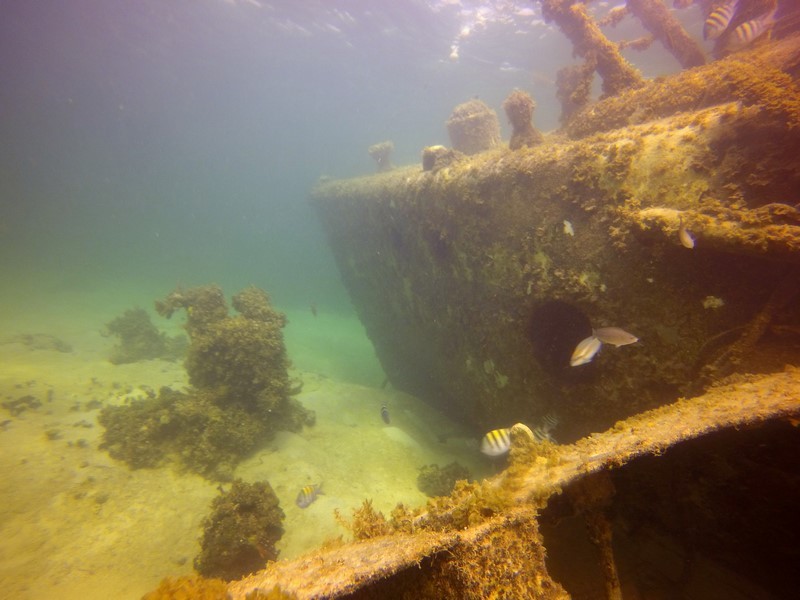 A deep dive at the coral reef at 25 to 35 meters, 80 feet till 115 feet. Beatifull coral reef for advanced divers, descending in the crystal clear blue water to the reef starting at 25 meters is an experience on its own already. Possible to see here big barracudas and reef sharks.